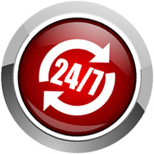 President Plumbing
Look no further. We are the best around and have a quick response guarantee that no one can beat.

When you call us, you speak to a real tradesperson, not a salesperson. All we care about is how we can come up with the best possible solution for your requirements, at the best possible price.
Our owner/operators, Christopher and Imelda Zubrycki, bring their industry experience to the table. We are the licensed Master Plumber and Builder in Rouse who is fully equipped to handle the toughest tasks:
• Hot water
• Bathroom renovations
• Water tanks, storm water drainage, cold water pipes
• Blockages, leaking taps, leaking roofs
• Pipe location, water jetting, CCTV blockage detection

Look around. Not only are we the best plumber in Rouse Hill and nearby area qualified for your job, but we have an efficiency guarantee. We pay you if we're late! We'll reimburse you $2 off our service call for every minute that we're late! As you can tell, we make it our business to keep our reputation at the top of the table. So much so that we offer full lifetime warranty on all installations we do.

So if you don't know who to call, call the Master Plumber that sets the industry standards. THE plumber for Rouse Hill and local areas you can trust. THE Master Plumber who offers full lifetime warranties on all installations.

Call us and speak to Chris or Imelda today on 0404 380 380 or fill out the online enquiry form in the blue panel to see what we can do for you.

Make sure you call the plumber in Rouse Hill who you can be confident in. Don't take our word for it, ask around, you'll hear the same thing every time.