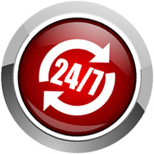 President Plumbing
Is it a plumber in Dural you need?
The list is long but there is really only one choice. It is essential that your important job or fix is done by the plumber servicing Dural who has years in the business and even teaches at the Master Plumbers Association. But this must be more expensive right? Absolutely not. Christopher and Imelda Zubrycki of President Plumbing Solutions are proud to offer their customers the most professional work around, but also at the most competitive price you can find.
Leaks, blockages, pipe detection, renovations, installations, bathrooms, solar and gas hot water, water tanks, CCTV and Water Jetting, the list goes on.
Their years of industry experience ensure they can cover the full spectrum of Dural plumbing and building jobs that you can possibly throw at them. Call them to speak to an actual tradesperson, not a salesman, and let them find the best solution for whatever job you need done.
Professionalism and experience aren't the only attributes that set them apart. The Zubrycki's provide their customers with full lifetime installation warranties on all jobs done, and punctuality is a guarantee! So confident are they that they are the most reliable plumber in Dural and beyond that you will be refunded $2 for every minute we are late! These guarantees just aren't offered anywhere else.
So stop flipping through the pages to find any old plumber servicing Dural and the local region – go straight to the top. President Plumbing Solutions, where the work is guaranteed and the chief tradesman is a Master Plumber and teacher. It is just so important to have the right people to do your job. There are just so many horror stories out there, don't be someone else's cautionary tale.
Call 0404 380 380 or fill out our online enquiry form above to get the best plumber for Dural. Speak to a real tradesperson and find the best solution for you.