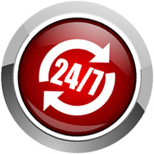 President Plumbing
We have decades of experience and our owner/operator is a Master Plumber and teachers at the Master Plumbers Association. We have all the tools for all the jobs and a reputation that is the envy of the industry.

We can tackle all hot and cold water problems like leaks, blockages, roofs and pipes. We can service solar and gas hot water, storm water drainage and water tanks. The best choice for renovations and advice on all scales. We even use CCTV and Water Jetting to provide the fastest and most efficient blockage clearance of any plumber in Gordon and the surrounds.

Our reputation is of paramount importance to us, and it is for that reason that we have left a long list of customers who pass on their recommendation to you. We are the only ones around offering a lifetime installation guarantee and the only plumber in Gordon who will take $2 off your service call for every minute we are late! Don't rub your hands together too soon, punctuality is our forte – it's part of the professional experience.

When you call us you speak to a plumber, not a salesperson. We are only concerned with how we can help you and take care of your plumbing and building requirements. No job is too small or too big, from the handyman to the industrial scale workman, we have the tools for the job – making us the first choice plumber in Gordon.
Commercial or residential, small fixes or large scale installations, call us. We will be happy to discuss with you the best solution from the professionals you can rely on. With the best guarantees of any plumber for Gordon or the region, our reputation is one we're proud of.

Call 0404 380 380 or fill out our online enquiry form above and speak to a real tradesman.