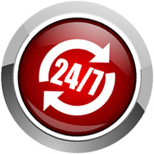 President Plumbing
Make sure you don't end up with another tradesman cautionary tale to tell.
Choose Christopher and Imelda Zubrycki at President Plumbing Solutions, the small business with the big heart.

As a licensed builder and plumber in Glenwood, Christopher has been plying his trade for over a decade and is a registered Master Plumber. Chris also teaches at the Master Plumbers Association, so you can be assured the rest of the industry holds him in the highest esteem.

With the experience, the best tools and the know-how, we can guarantee that you won't get a better job done by anyone else. Nor can the competition match our efficiency and perhaps most importantly, price. It is this combination of knowledge and equipment that means we don't waste time and we deliver the highest quality work in the industry. On top of this, we issue lifetime warranties on all installations! You can't find a plumber in Glenwood to match that!

Whatever you need done, from leaks, blockages, renovations, installations, building and advice, President Plumbing Solutions is the right choice when you need a licensed builder or plumber in Glenwood or the surrounding region. Not sure if they can help? Give them a call and Christopher and Imelda will be happy to personally talk through what they can do for you. Avoid the big company with poor quality control and a salesman on the other end of the phone.

So the choice is simple. For big or small jobs, advice, or even some ideas for your renovation, call the Master Plumber who teaches the rest of the industry. The Master Plumber in Glenwood who does the best job at the best price.

Call Christopher and Imelda Zubrycki today on 0404 380 380 or fill out our online enquiry form above and get the peace of mind that comes with the right choice.