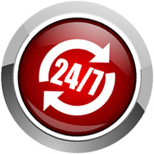 Diverse Plumbing
Looking for a trustworthy and reliable plumber in the Gosford area?

Then Tim Elliot from Diverse Plumbing is the plumber to call.
We have the right solutions for all your plumbing needs and you can be sure our prices will be fair and competitive.
 
Tim has been a fully licensed plumber in Gosford and the surrounding region for over 20 years, so really knows the plumbing trade.
He prides himself on being dedicated to helping every customer every time - no matter how big or small the job.
 
Diverse Plumbing services Gosford as well as the surrounding suburbs.
Our fully trained and licensed tradesmen have all the qualifications, experience and expertise to solve your plumbing problems as quickly and efficiently as possible.
We are the first choice when it comes to finding the right plumber in Gosford and beyond.
 
Tim only uses the latest equipment so can provide solutions that will not only save you time, but will also save you money. We offer a full range of plumbing services in the Gosford area including:
• General plumbing and maintenance
• New homes
• Blocked drains
• Gutter and roof repairs
 
When you call Diverse Plumbing you know you'll be getting a qualified plumber in Gosford and surrounds who you can trust to fix any problem at short notice and for a competitive price.
 
So why choose Diverse Plumbing when you need a plumber in Gosford?
• We are trustworthy and professional.
• We offer competitive prices.
• We clean up after ourselves.
• We are reliable and efficient.
• We work around your busy schedule.
• We get the job done right the first time.
For a plumber in Gosford and the surrounding district who you can absolutely rely on, call Tim direct on 0414 389 556, or send an email by filling out the form above.