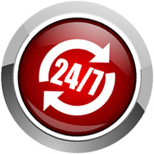 Affordable Plumbing Solutions
We take pride in the reputation we have built as a quality plumber in Killara and our workmanship is proof of that.
Every job we are called to, be it for a small domestic plumbing job or large project, is treated with the utmost respect. We don't take for granted that we will continue to be your plumber in Killara. That's why we work hard to ensure you'll keep coming back to us for all your plumbing needs.
It's really quite simple. We know that if we do a great job for a realistic price and without any hassles, you'll become one of our long list of regulars who know they can trust us with their homes or offices and who take the guesswork out of calling a plumber in Killara.
Daniel owns the business and his many years as a licensed plumber in Killara and beyond have given him the confidence to take on any job. Whether you need advice on what hot water system would best suit you and your family, or whether solar hot water is an option, Tim can help.
We also have great ideas when it comes to updating the old bathroom or kitchen. Even if you don't have a big budget, we know the tricks of the trade that can help you renovate without the expected expense.
And our quality of work is second to none. We do it right the first time as we know coming back to fix problems is time wasting for everyone.
For that plumber in Killara who is professional and easy to deal with, call us on 0417 142 430 or send through an email enquiry by filling in and submitting the 'contact us' form.