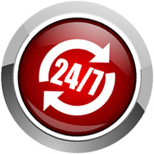 Diverse Plumbing
Finding a plumber in Terrigal and the surrounding district can be difficult, especially when you are desperate and don't know what to do.
 
Just call Tim Elliott at Diverse Plumbing on 0414 389 556.
 
As a fully licensed plumber with over 22 years experience, Tim knows how important it is to be at your home or workplace as quickly as possible to fix any plumbing emergency.
 
And our promise to anyone who needs a plumber in Terrigal and the surrounding suburbs is simple. We will provide a proper solution at a sensible price.
 
Running a successful plumbing business in the Terrigal area is about knowing what our customers want in a plumber:
• Up front pricing with no hidden charges
• Quality services from a professional plumber who turns up on time
• A fast and efficient plumber
• A friendly plumber who cleans up after themselves
 
At Diverse Plumbing we can help with any plumbing requirement - from blocked drains and downpipe repairs to hot water and gas repairs and installation. No job is too big or small.
Or if you need a plumber in Terrigal to help with bathroom and kitchen repairs or renovations, Diverse Plumbing has the best solutions for you and your hip pocket!
If you'd like to speak with a plumber in Terrigal, or just have an inquiry, call Tim direct on 0414 389 556 or fill out the form above.