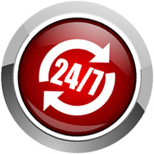 Affordable Plumbing Solutions
Our many years in the industry have given us the skills required to carry out any plumbing job - domestic or commercial - to the highest standard.
Hot water system busted? Blocked sewer? Thinking of a bathroom renovation? We are the plumber in Wahroonga who has the best solutions and for the best price.
That's because experience really does count when it comes to making the right decision for each particular circumstance. There's not much we haven't seen when it comes to the trade and that gives us the edge over the others.

Trustworthiness is also something we know is critical when looking for a professional plumber in Wahroonga.
You need to know we'll do the best job for you and won't rip you off. Our prices are upfront and honest as our regulars will agree.
We'll also respect your time and place. We will turn up when we say we will always clean up after ourselves.
We are the plumber Wahroonga can truly depend on. Our work ethic is obvious from the first time you call us. We listen and are able to give you the best advice as to what course of action is preferable in your circumstance. This type of information is invaluable as it can save you hundreds of dollars over the long term.
Not only that but we know exactly what's on the market when it comes to plumbing supplies and products and keep up-to-date so that you don't have to.
If you have any questions or want to make an appointment with the reliable plumber in Wahroonga, contact us on 0417 142 430.
Or you could send us an email by completing the form in the above panel.