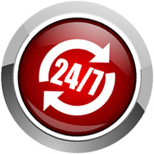 Affordable Plumbing Solutions
In today's busy world, who has time to waste getting tradesmen in who aren't up to the job, only to have to find someone else who can do it properly. No-one has time for that.
What we all want is to arrange a time for the work to get done as efficiently as possible so that we can get back to our normal lives.
If you have ever had your hot water system break down you'll know exactly how important it is to get it fixed or maybe replaced as soon as possible. You just can't live without hot water!
What we do is diagnose the problem quickly, advise you on the best possible solution and then get the job done professionally and fast. The less trouble it is for you, the better it is for us. It's not good business getting a job finished - only to have to turn around and do it again!
We are committed to being your reliable plumber in Roseville because we know how important that is when looking for a professional tradesman.
A quality plumber in Roseville should also have the experience needed to tackle any job. In our many years in the industry we have seen it all. That means we know what solutions work and what products and supplies are on the market so that the end result is exactly what you wanted.
We are the plumber in Roseville who cares. Cares about looking after you and cares about keeping our good reputation intact.
If you need more information about our services or need a plumber in Roseville or the nearby area, call Daniel on 0417 142 430 or send us an email by completing the above 'contact form'.