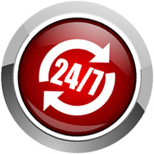 Affordable Plumbing Solutions
New homes, renovations, hot water repairs backflow prevention and blocked drains - no matter what the need, we can help.
Owner Daniel has many years of experience as a plumber in Artarmon and the surrounding district and there isn't much he hasn't seen when it comes to the plumbing trade.
This vast experience means he can quickly diagnose a situation and come up with the best solution. A solution he makes with the understanding that you want the job done well and for a fair price.
We do all domestic, industrial and commercial jobs and can help with water and energy saving ideas to help keep those bills down well into the future.
As your reliable plumber in Artarmon we understand the need to arrive at a job at the appointed time. That's because we know that you don't want to be left hanging just waiting for us to show. That's just poor form. We are professional from the time you call us until the time we leave the work site just as we found it.
We are also the plumber in Artarmon who will listen and work with you to come up with sensible solutions to any plumbing job. If you are thinking of upgrading the bathroom, laundry or kitchen, we have really good ideas because we know what products are on the market and how they will suit you and your needs.
This makes us the plumber in Artarmon who is easy to work with and won't cause you unnecessary grief.
For any plumbing question you can call us on 0417 142 430 or just fill in the form on this page and we'll get back to you as soon as we can.