Top End boom!
Major Projects attract plumbers to the Northern Territory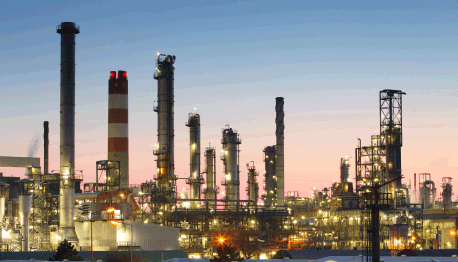 You may have read our article in our last edition about tradies - including plumbers finding work opportunities in different regions around Australia? Well here is a good example!
A flood of tradesmen - including plumbers - are heading to Darwin to be part of some of the largest oil and gas projects in Australia's history.
These projects are in various stages of planning and progress and present opportunities for plumbers to get involved in various ways, including construction of the projects, work on completed sites as well as the construction and maintenance of supporting infrastructure.
Some of the major oil and gas projects include:
Ichthys LNG project on Blaydin Point - $34 billion
This is one of the largest oil and gas projects in Australia's history.

Darwin Liquefied Natural Gas (LNG) project on Wickham Point - $5.4 billion
Supplied by a 502 km pipeline from the Bayu-Undan gas field

Marine Supply Base at East Arm Wharf - $110 million
Which will service oil and gas ships such as rig tenders

Darwin Industry Fuel Terminal - $55 million
A common user facility adjacent to the East Arm Wharf that provides tank storage and related logistics for the oil and chemical industries

Helium Plant - $50 million
The plant exports two thirds of its production to South-East Asia.
The scale of theses projects ensures growth in the local towns and regions, so there are plenty of work opportunities for plumbers there too.
The Territory government is working with key stakeholders, including industry, professional associations, peak bodies, investors and government counterparts to secure and manage the growth in employment in the Territory.
Darwin is certainly a happening place.
As well as the Gas and oil projects, Darwin is positioning itself as Australia's gateway to Asia by further developing the AustralAsia Trade Route, which provides freight links between southern Australia and Asia through the AustralAsia Railway, other land transport and shipping services out of Darwin's East Arm Port.
And the figures back it all up. There has been a dramatic increase in the number of registered Territory Plumbers and drainers. In 2009 there were 652 license holders.
But that figure has jumped by 46.6 per cent to 956 holders last year according to the NT Plumbers & Drainers Licensing Board.
Are you involved in the Top End oil and gas boom?
Tell us your experiences by posting your comments below...
comments powered by

Disqus