The digital era is here
There have been massive changes in the world of advertising in the last decade or so.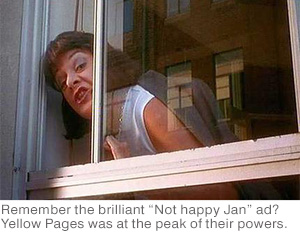 Newspapers have been battling with plummeting revenues and readership, magazines have been slashing costs and in many instances, closing. And in the last couple of weeks, the Yellow Pages have announced significant structural changes as it struggles to migrate from their phone book to a workable online model.
Even though the writing has been on the wall for many years, the recent decline in revenue is staggering.
In the six months to December 31, 2012, Sensis's (who owns Yellow Pages) earnings fell by 69 per cent from the same period in the previous year.
This upheavel in the advertising industry has also had a direct impact on small business.
The simple days of popping an ad in the phone book are behind us.
At the very least, small businesses have to have some sort of online presence.
We've written several articles on getting your business online (that's what we have specialised in for many years!), including a great introductory article into the world of online in this issue of the magazine: All about Google (Click here to read article).
And this article is worth checking out too:
How to advertise a plumbing business (Click here to read article).
Getting your business online doesn't have to be difficult - or expensive.
Over many years, we have streamlined the process to make it as easy, effective and affordable as possible.
Feel free to call us for some ideas and options on 1300 846 221.
For more marketing articles, click here...
Got some suggestions for our magazine?
Post your comment below...
comments powered by

Disqus