Flexy Flanges Cover Plates
Gone are the days when you need multiple cover plates in your van.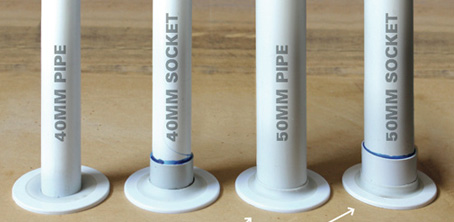 With the new Flexy Flanges from Aquarius it's a whole lot simpler.
The flexible centre of this cover plate stretches over both 40mm and 50mm pipes and sockets to provide a tight seal.
This results in a professional finish that is also insect proof.
So even if the pipe comes through at an angle, the multi-fit plate will flex to fit snugly.
The Flexy Flanges are available in the standard circular design or the NEW rectangular design.
More information is available at:
www.aquariusdist.com.au