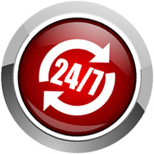 Status Flow Plumbing
Jonathan and Luke McKeown are 3rd generation plumbers working in Ashfield and surrounds right around the clock seven days a week.
They know how important this service is and have a team of fully licensed tradesmen working for them so that at any time of the day or night one of our professionals can be at your home or workplace fixing the pipe blockage or water system so that your life can resume as quickly as possible.
When you trust us to be your plumber in Ashfield we won't let you down. It's this commitment that has been our winning formula. Firstly we keep appointments and will be there when we say we will. Secondly we have the expertise to diagnose any plumbing job.
Whether you need a roofing or guttering repair, toilet replaced or shower leak fixed, we have the skills to do the job as well as possible. It's where our two decades of experience comes in. We are also an Enviroplumber which means the environment is uppermost in our mind when taking on any project. So if you need a new bathroom we know what the best water and energy saving appliances you can use in your particular circumstance. Information that will help keep your bills down while helping the environment.
Your plumber in Ashfield should also charge honestly. We guarantee fair prices for a quality job and all our work is fully guaranteed. That's because we value the work ethic that our family has been proud of over the generations of being in the plumbing industry.
When you want the professional family plumber for Ashfield give us a call us on 9590 5722. You can also send us an email enquiry. Fill in and submit the form on this page and we'll be in touch shortly.