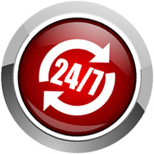 Status Flow Plumbing
You can rely on us to be your water and energy saving plumber in Croydon.
Brothers Jonathan and Luke, who own the business respect the environment which is why they have become Enviroplumbers. This means they keep up with all the products and practices which help to conserve as much water and energy as possible.
Choosing us means we will work with you to reduce your water and electricity use and so help keep the bills as low as possible.
Another good reason to have us as your plumber in Croydon is we have 20 years of experience in business on top of three generations of industry knowledge. The industry is in the blood and this gives us an important edge over the others. Plus being a family run business should also indicate that family is important to us. Not just our family but any family we work with. We know the pressures and know how to keep stress to a minimum when working with you to do an extension, renovation or new home. You can depend on us to work in well with the other trades and to make the job as hassle free as we can.
And we are the plumber for Croydon who keeps prices competitive. We want to keep our reputation in the area as the guys who do an honest days work for an honest fee.
You can also rely on as to turn up when we say we will. Not every plumber in Croydon thinks this is important. We do! And we also believe it's important to clean up after the work is done.
Want to speak with the respected plumber in Croydon and beyond? Call us now on 9590 5722 or if you want to send through an email just complete and submit the form on this page.