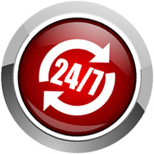 Status Flow Plumbing
And we achieve this because of our extensive experience in the industry.
Not only have brothers Luke and Jonathan been the go to plumber in Redfern for the past 20 years, but they also have the added benefit of having plumbing in the family for the past three generations. So what they haven't learnt on the job or at tech, they've learnt from family members at home. All this gives them a rounded approach to every job they do because they just know how best to handle it.

And it means we can be the plumber for Redfern who can keep prices as low as possible because time isn't wasted trying to work out the best way to go about a job. And as you know in any trade, time is money.
We are also the plumber servicing Redfern who has experience with renovating the older homes. Not only do we have great ideas for bathrooms, kitchens and laundries, but we can help you reduce your water and energy consumption because we are also Enviroplumbers. So we know the appliances and products that use the least amount of water and electricity - keeping utility bills down and benefitting the environment.
A call to us can also be made at any time of the night or day. We offer this emergency service because we don't want the problem to get worse while you wait for a tradesman to fix it or worse still, try to fix it yourself! This will only cause more damage and be more costly for you in the long run.
Have an inquiry or just want to speak with the friendly and professional plumber for Redfern?

Give us a call on 9590 5722 or if you'd prefer to contact us by email fill in the form above and we'll be in touch as soon as possible.