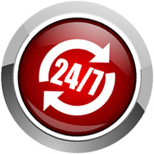 Status Flow Plumbing
Because we care not only about the environment but also about keeping our customers' bills as low as possible.
Maintenance work is our forte and we can do anything around the home or office including roofing and guttering repairs, gas installation and repairs as well as new homes and renovations.
When looking for a plumber in Dulwich Hill it's important to take experience into consideration and we have this in spadefuls. Not only because owners Luke and Jonathan McKeown have been running their successful business for 20 years, but also because they come from a family of plumbers in the Dulwich Hill area. In fact they are 3rd generation of fully licensed tradesmen providing practical plumbing solutions to an extremely long list of satisfied home and business owners, some also 3rd generation customers.
Experience allows us to understand completely every job we take on. This means we can go about it in the best way possible and ensures you won't need to call us back to fix anything because we do it right the first time.
Because we are a family business we also understand how important it is to work in with your schedule and to arrive at the appointed time. No one has time to waste and we are the plumber servicing Dulwich Hill who pride ourselves on our punctuality and professionalism when dealing with each and every customer.
We also offer a 24/7 emergency service and have a team of fully licensed tradesmen who can be at your home or office at any time to help you out quickly. We know that getting onto problems as fast as possible can prevent further damage and thus further expense.
When it's the experienced plumber servicing Dulwich Hill you are after, call us on 9590 5722 or submit the above form and we'll reply to your email as soon as we can.