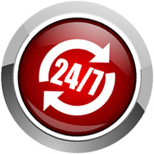 Status Flow Plumbing
Twenty years in business and three generations of experience.
That's what you get when you choose us to be your plumber in Cremorne and the surrounding suburbs.
It's this experience that can be the difference between a bad and great experience. And when you need work done in your home or at work you don't want to risk having a poor experience because who has time for that?
You want to know that the plumber servicing Cremorne you call will know exactly how to carry out the work you need doing. If it's a toilet that is leaking, you need to know that the tradesmen you call out has experience with such jobs. If you put your trust in us you can be sure we have done it before at some stage over the last two decades.
Because we are an Enviro plumber in the Cremorne area, saving you water and electricity is critical to us. It's comforting to know that we know what appliances and products work best when it comes to sustainable plumbing practices. There are specific guidelines we adhere to including completing a nationally recognised Sustainable Plumbing Practice course. So when you choose us you know we will take an holistic approach to water and energy use because we understand how important this is for the future of our precious resources.
Choosing us to be your plumber in Cremorne means you can also be assured of fair and honest prices. We take pride in our ethical business practices which are as important to us as doing the best job possible.
And we keep appointments or will let you know if we have been held up for some unforeseen reason.
To have a chat about your plumbing needs call the plumber Cremorne has been relying on for three generations. Dial 9590 5722 or send us an email using the form above and we'll reply as soon as possible.