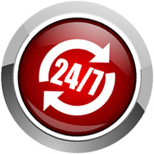 Status Flow Plumbing
The plumber for Greenwich homes and businesses who won't let you down!
When you need a professional plumber in the Greenwich region who knows the trade inside and out, you've come to the right place.
For three generations the McKeown family has been helping families and business owners with any plumbing job imaginable. And current owners Jonathan and Luke have 20 years of experience behind them now along with an extensive family knowledge of the industry.
All this enables them to make the best decision when it comes to any job. From leaking taps, toilets and showers, to drain clearing, gas leaks and roof and guttering repairs, we do the lot. All the time knowing we are doing it the correct way - because of our extensive experience and also because it is in our blood.
When you are wanting a bathroom, kitchen or laundry renovation or if you are building a new home, it's a good idea to talk with us first because of our affiliation with Enviroplumber who's mission is to provide an holistic approach to water and energy conservation through sustainable plumbing practices. We are the plumber Greenwich can trust to adhere to this mission because the environment is important to us and if we can help in any way, we will. We keep up-to-date with the latest water saving and energy saving appliances - all of which will save money on your water and electricity bills.
Being on time is also a major consideration when you put trust in us to be your plumber in the Greenwich area. We will set realistic appointment times so that we don't keep you waiting unnecessarily. All this helps us to keep our prices competitive because we don't waste your time and charge you for it and we also do the best job possible so you won't have to call us back to do it again!
Phone us today on 9590 5722 when you need a plumber in Greenwich or the surrounding area who will do the right thing by you every time. Or send an email. Submit the form and we'll reply as soon as possible.