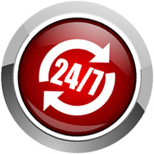 Status Flow Plumbing
Then brothers Luke and Jonathan are for you. They've been working in the trade for 20 years so have the experience that is vital for doing excellent work at a competitive price. When you know what you are doing you get in, do it, and get out. There's no time wasting and no second guessing which means we can keep our prices low.
Your plumber in Haberfield should also be aware of the type of homes and businesses they are dealing with. Because we are a 3rd generation plumber in the Haberfield region we know the area better than anyone. Which means we instantly know what we are dealing with when called to a plumbing job at your home or office. All this saves time and money!
Maintenance jobs are our thing and we do the lot - from fixing that annoying leak in the shower or toilet, to repairing and installing gas to roofing and guttering work. We also have an Electric Eel and Water Jetter to clear any blockages in pipes or drains fast. And we have a team large enough to offer a 24 hour a day seven day a week emergency call out service. So when you need a plumber in the Haberfield district fast we'll be there to sort things out before they get worse!
We also specialise in new homes and renovations and can show you some of the bathrooms, kitchens and laundries we have transformed over the past two decades. New rooms that add value to your home or workplace, look great and function better than you could have imagined.
For the plumber servicing Haberfield with the reputation second to none call 9590 5722. You can also send us an email by completing the form above and hitting submit.