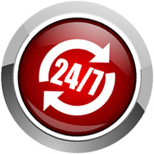 Freewater Plumbing
Owner Darren Dillon has built his solid reputation on trust and knows what the word entails.
• Honesty
• Integrity
• Quality
• Affordability
To many these are just words, but to Darren, a plumber who takes pride in his work, these traits are what his work is based on when called to your Bateau Bay home or business.
And it applies to every job, from the largest commercial project to the smallest residential job. Every customer is important and we want everyone to be with us over the long term. Being professional means keeping our appointments. But if we are delayed for any reason we contact you and keep you informed.
New Homes
New homes are what we specialise in and we bring to the table a plethora of ideas to help you decide on a design. It's all based around the latest plumbing products which we keep up-to-date with as they are improving all the time. Not only do they look fabulous but they also use less water and electricity so the household bills will benefit.
What about pipe blockages? Not a problem for us. We're the plumber for Bateau Bay who'll arrive ready to clear the pipe of whatever is causing the problem. We have a sewer jetting machine, camera and pipe locator that allows us to remove the obstruction efficiently and effectively allowing you to get back to your busy life as soon as possible.
And with 25 years experience you can have confidence we know what we are talking about and won't steer you up the garden path! Our correct evaluation saves time and of course this equates to money.
Darren is the genuine plumber in the Bateau Bay area.
Just ask any of his regulars.
Give us a call on 0410 654 643 or 4368 4872.
Or send us an email using the form in the panel above.