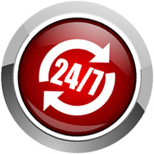 Freewater Plumbing
The trusted family plumber in Green Point and the surrounding region.
Darren Dillon has been running FP for 10 years and has a total of 25 years experience.
But why is this so important? It's important because in this game it can be the difference between a positive and negative experience. Darren is the plumber for Green Point who can accurately diagnose a problem. And knowing the problem in the first place allows for a sensible solution. Darren doesn't guess. He knows what to do because he has been doing this work for years.
Our specialties are new homes, commercial work and gas fitting and repairs.
New homes
Talk to us before you embark on your new bathroom, kitchen or laundry. Because we do this work day in and day out we are up on all the latest ideas and products. Plus we keep in mind energy and water saving measures which will save you money over the long term.
Commercial plumbing
We are able to do any commercial work and are the plumber to call in the Green Point area.
We work around your business requirements and will accurately quote on any project so you know what you'll be up for before we begin.
Gas
As the accredited gas plumber for Green Point we can repair gas leaks and if need be install new appliances. Always ensure any tradesperson who does gas work has the necessary accreditation. It can be dangerous work and you need to feel assured that you and your family are safe at all times.
Plus we clear any drain or sewer using our sewer jetting machine, camera and pipe locator. So don't delay if you do have a blockage, call us in to get things sorted out before things get worse.
We are highly professional in our approach and pride ourselves on turning up when we say we will. If for some unforeseen reason we are delayed, we will notify you immediately.
Need a committed plumber in Green Point?
Give Darren a call on 0410 654 643 or 4368 4872.
Or to send an email use the form above and we'll get back to you as soon as we can.