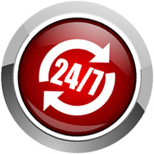 Freewater Plumbing
When it comes to most things in life, experience matters and no more so than when calling in a plumber. Darren is the one to call in the Tumbi Umbi area as he has a quarter of a century of experience behind him, including a decade running Freewater Plumbing.
As a family business, we know how important it is to work around your household schedule. When you put your trust in us to be your plumber in Tumbi Umbi we won't let you down. We set realistic appointment times and keep them - if we are delayed at another job, we notify you immediately. We offer practical and sensible solutions, our prices are competitive and our workmanship is of the highest standard.
Your plumber in Tumbi Umbi should know how to go about any plumbing job regardless of size. From large scale commercial to residential, we cover the lot.
And we can sort those pipe blockages out. We'll arrive ready with our jetting machine, CCTV camera and pipe locator and have the water or sewer working again in no time. This is important because nobody has time when things go wrong with the plumbing and we'll get things sorted for you as soon as possible.
We have great ideas when it comes to new homes so have a chat with us before you embark on the project. There are so many new products available and it's important you choose the ones that suit your tastes, needs and budget and use less water and electricity.
Over the past 10 years we have built our business reputation on trust and have developed a long list of loyal customers who depend on us for all their plumbing needs.
We're here to take your call so phone either 4368 4872 or 0410 654 643 and trust you'll be getting the dependable plumber for Tumbi Umbi and surrounding district.
If you would rather contact us via email you can use the form above.