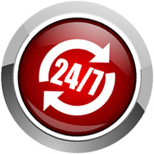 Freewater Plumbing
The experienced plumber for Copacabana who cares about customer satisfaction.
But what does that mean?
• Keeping appointments
First and foremost we don't want to waste anybody's time. That is why when we schedule a time to check out your job, we stick to it. It is often the difference between an ordinary and great experience and we want to keep you as a long term customer so never want to disappoint. If we are delayed for any reason, we let you know as soon as we possibly can.
• Experience
When calling a plumber to your Copacabana residence or business experience is critical if you want the best advice. Owner Darren has been in the trade for a quarter of a century, including 10 years running Freewater Plumbing.
Darren's experience enables him to accurately diagnose a problem and to come up with a practical solution that will last for years and not cost a bomb. His efficiency equates to less time on the job and so less on the bill!
• Trust
You want to be able to trust the plumber for Copacabana you call. Darren has a long list of loyal clientele who keep coming back because they know he's the real deal. They know he'll do a quality job for an affordable price and that is great for peace of mind.
We are the family plumber servicing Copacabana who does the lot when it comes to plumbing.
From commercial projects to new homes, we do it all.
And if it's advice with gas you need, we are accredited to install and repair gas appliances. Plus we can help you if you need to replace gas products as we know what's out there and what would best suit you and your family.
When looking for a plumber in Copacabana, call the ones who back up their promises. Ring Darren on 4368 4872 or 0410 654 643.
To send us an email complete and submit the above form.