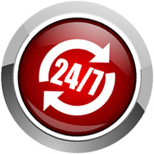 Freewater Plumbing
With a quarter of a century experience, there's nothing owner Darren Dillon hasn't seen when it comes to plumbing. That is why we are the plumber of choice in the Forresters Beach area.
New homes are our specialty and we have some great ideas to help make your kitchen, bathroom and laundry the prize rooms of the house. Not only that but we keep up with new products which are becoming increasingly more water and energy efficient. It helps keep the household bills down and is also better for the environment.
If you find you have a blocked toilet or drain, we'll bring in our jetting machine, camera and pipe locator to remove the obstruction as soon as possible. If you jump on the problem straight away it shouldn't cause too much damage so don't leave it, call us in before it becomes worse.
We are also the plumber for Forresters Beach with commercial experience. We can do any large scale job and have a team who can get the job done efficiently and affordably.
Whenever we call in a tradesman trust is foremost in mind. Trust in the job they do and the prices they charge. Our business has thrived over the past 10 years on trust. We have a loyal customer base that's only possible when you deliver on services and price.
We want to be the plumber to call first in Forresters Beach. And then we want to be there over the coming years to help with any plumbing problem or job. We pride ourselves on keeping our appointments, and we make sure we contact you if we are held up or late for any reason.
Darren has the experience and knowledge that counts, so when you are looking for a plumber in the Forresters Beach region don't risk it with the inexperienced ones, call us on 0410 654 643 or 4368 4872.
If you would like to be in touch via email use the form above.