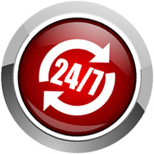 Freewater Plumbing
Freewater Plumbing is a family business owned and operated by Darren Dillon who has been a fully licensed plumber in Macmasters Beach for 25 years.
Darren provides the highest standard of work possible because quality is what is important to him.
But this doesn't mean high prices. Darren keeps prices competitive because he knows exactly what he is doing and so all the work is done efficiently. Less time on a job is less on the bill and that is why Darren is the plumber to trust in the Macmasters Beach area.

At Freewater Plumbing we specialise in new homes. We love working with you on your new bathroom, kitchen and laundry as we have the ideas that only come with experience and dedication to the profession.
We keep up with the latest products which are increasingly more water and energy efficient. We can help utilise the space more effectively and we can create beautiful new rooms you'll be proud of.

When it's pipe blockages you need cleared we'll bring in our sewer jetting machine, camera and pipe locator and get things sorted asap. We'll arrive at the appointed time, get the job done and clean up before we leave. That's because we have a work ethic that puts our customers first and is why we have a loyal customer base.
We are also the plumber in Macmasters Beach who can help solve all your gas problems as we have all the necessary accreditation certificates. We know the best appliances to choose from and can undertake installations and repairs.
As well as residential work, we have the experience needed to do any large scale commercial jobs.
When you are after the genuine plumber in Macmasters Beach contact Darren on 4368 4872 or 0410 654 643. We also take email inquiries. Complete the form on this page and we will reply shortly.