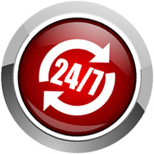 Freewater Plumbing
Freewater Plumbing is run by Darren Dillon who has had his license for 25 years. That is why we can offer sensible solutions. We have the experience that allows us to quickly sum up a job and then go about doing the work the correct way. It saves us time and you money - so everyone's happy.

Our business is built on quality and trust as our regulars can attest to. As a family run operation we understand the pressures and constraints on the modern family which is why we always try to make the experience of calling a plumber to your Matcham property a positive one.

We start by arriving at the scheduled time. And from then on you won't be disappointed.
• The quality of our workmanship is second to none.
• Our knowledge of plumbing products is vast.
• Our professionalism can't be beaten.
• Our prices compete with anyone in the business.
If you are embarking on a new home, you'll need a plumber for the Matcham district who specialises in this. We do and can bring you our expert knowledge and ideas so that you'll be ecstatic with the end result. Bathrooms, kitchens and laundries have come a long way in the past few years and we know what will be suitable in your situation.

Gas installation and service is also something we do. We have all the accreditation needed and make sure we keep up with any changes in the industry.

And for those pipe blockages, we are the plumber to call if you're in Matcham. We'll arrive promptly with our high pressure jetter, CCTV camera and pipe locator and have the water or sewer flowing again in no time.

For the plumber servicing Matcham and surrounding suburbs don't go past Darren at Freewater.
Call 0410 654 643 or 4368 4872 or send an email by submitting the form above.