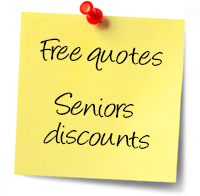 Affirmative Plumbing
Affirmative Plumbing is a family business, owned and operated by Richard Lane - a vastly experienced plumber based in Ryde who prides himself on quality, workmanship and exceptional customer service.
Richard has been servicing the district for nearly three decades and he really understands what his customers need and want - top quality work at a reasonable price!
Richard is the Plumber Ryde depends on for quality workmanship and competitive prices.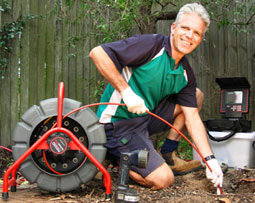 He is fully qualified and licensed with a broad knowledge in all aspects of plumbing and uses the latest equipment and technologies to do the best job possible including fast and efficient drain clearing using an electric eel, or jetter and CCTV camera.
Richard has the experience to diagnose any problem quickly, then formulate a practical and cost effective solution. With the best tools and equipment, there is no time wasted - which saves you hassle - and money!
He offers a full range of residential plumbing services, including:

• General domestic
• Maintenance
• Property pre-purchase inspections
• Blocked drains
• Gas and LPG fitting and servicing
• Service locating

If you live in Ryde or the surrounding suburbs and want the best plumber around, you can't go past us for quality, experience and price.
Want more information?
Then call Richard, on 0425 254 294.