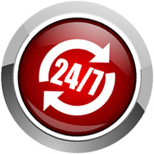 Tai Irwin Plumbing
It's this genuineness that keeps our regulars coming back to us for all their plumbing maintenance needs.
And it's the reason we have been in businesses for 27 years. We know what you want in your plumber servicing Allambie Heights. You want someone who's reliable and turns up when they say they will. You want someone who knows exactly how to do the job and won't be second guessing. You want someone who will work efficiently and not charge for time wasted. You want someone honest so you can trust them from start to finish. With us you get all this and much much more.
Our friendly service makes it a pleasure calling a plumber to your Allambie Heights home or office. You can feel confident that we will listen carefully to you before charging ahead and doing it all wrong. You can feel confident that our decades of experience mean we have probably seen a similar type of job before and so know exactly how to go about it. You can feel confident we charge honestly because that's how we run our business and we want to keep you as a regular.
No matter what you need a plumber in Allambie Heights for and no matter what time of day, we can be there fast to help you in an emergency. It may be that you need a hot water system repair. You may need pipes unblocked. Whatever the emergency we'll be there. And we have the gear to do the job to the highest standard. Including a CCTV for pipe inspections and a high pressure water jetter. And if it's gas you need assistance with we can also help out.
Need a plumber in Allambie Heights? Phone us on 9451 1863.
Or send us an email enquiry by submitting the contact form.