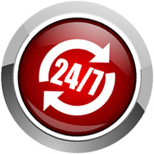 Tai Irwin Plumbing
If experience in a plumber in Seaforth is important to you then our 27 years in the business should put your mind at rest.
We have been servicing the region since 1985 and really understand the trade and our clientele as well as anyone.
And experience is important because it helps us make the right decision when faced with a plumbing problem. Likely we've done a similar job before and so therefore know the right approach. Working in the area for so long also means we know the type of piping that has been used in constructing the local homes and businesses and therefore we approach each job with this in mind.
We also know the type of trees in the area that can cause pipe blockages and cracks so can quickly evaluate a situation and take the correct course of action. All this saves us time and you money!
When you need a plumber in the Seaforth area in a hurry we're the local guys who can be there quickly to tackle any emergency. It could be you are up to your knees in overflowing sewerage. Maybe one of your pipes is blocked. Whatever you need us for we're only too happy to come out at any time of day or night from Monday through to Sunday to fix things.
In fact for any job that needs an expert maintenance plumber in Seaforth, we're here to help.
When you call us you'll also discover that service and professionalism are a real priority for us. From the minute you call us you can trust that we will listen to you, turn up at the scheduled time and deliver on our promises. This should be a given no matter who you call but unfortunately it isn't.
Give us a call on 9451 1863 for the plumber servicing Seaforth who won't let you down. Or you can send us an email by filling out the form in the panel above.