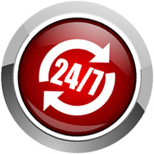 Tai Irwin Plumbing
Our 24/7 emergency service means we are the plumber for Killarney Heights who can be at your home or office no matter what time of day or night to get you out of trouble.
You may have water pouring out of a pipe, a hot water system that no longer works or a pipe blockage. We'll arrive as soon as possible to sort the problem out and get your life back to normal. We will never leave you stranded and have operators answering our phone 24 hours a day.
Our reputation as the quality plumber in the Killarney Heights area is also something we are proud of. We have been in business for 27 years and counting and over this time have garnered invaluable information that helps us run our daily business more efficiently and effectively than anyone in the trade. It's our experience that helps us quickly size up a job and decide what needs to be done that is not only cost effective but will also last well into the future. Our solutions are for the long term which is why our regulars come back to us for all their plumbing needs.
It's also good to understand that we are the plumber for Killarney Heights who keeps up-to-date with all the local government regulations and requirements. Not only that, but we also keep up with the latest plumbing products so that we can bring advances in technology to you as soon as they come to us. Especially when it comes to water and energy saving devices.
In a bind? Need a plumber in the Killarney Heights area you can trust for quality workmanship and fair prices? Give us a ring on 9451 1863 or email us by filling in and submitting the form on this page and we'll get back to you.