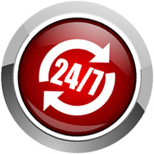 Tai Irwin Plumbing
No matter what the plumbing emergency - busted hot water system, pipe blockage or sewerage overflow - we can have a fully licensed plumber to your place in Terrey Hills and nearby area as fast as possible before the situation gets worse!

We have the latest equipment including drain clearing machines, a high pressure jetter and CCTV so we can find, unclog and clear blockages efficiently without too much disruption to you or your garden.

We know what it takes to run a successful plumbing business because we have been doing so for over 25 years, providing expert advice and quality services to a growing list of satisfied customers since 1985.
Your plumber in Terrey Hills should also be aware of the newest cost and water saving appliances now available. These can help reduce your water and energy bills significantly while also helping the planet.
It's also comforting to know that we provide upfront quotes so you know what you'll be up for before we begin the work. And when you book us in you can be sure we will turn up at the appointed time. So many tradesmen don't think this is important - we do which is why we set realistic times to meet up with you.
If you need advice on the best hot water system for you and your family's needs then we are the plumber helping Terrey Hills residents make the best decision for their future. We know about the rebates available and the various products around and can help you decide on the best course of action.
For the plumber Terrey Hills can turn to for any maintenance plumbing work call us today on 9451 1863 or you can also send us an email.
Put your enquiry into the form on this page, hit submit, and we'll be back to you shortly.