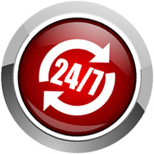 Tai Irwin Plumbing
For all your emergency and maintenance plumbing needs, call the plumber Collaroy has been turning to since 1985!
As your go-to plumber in the Collaroy area, we want you to know how dedicated we are to what we do and how we do it.
It's this dedication that has allowed our business to flourish over the past 25 plus years.
So how are we different to other plumbers in Collaroy and the surrounding area?
We offer a genuine service. Genuine tradesmen who do an excellent job. Genuine prices that fairly reflect the high quality of work we do. And a genuine care for each job regardless of the size.
Your plumber in Collaroy should also know the area well and we do because we have been working in the district for almost three decades. This helps us make the best decisions especially when called to an emergency like a pipe blockage. We know the type of pipes used in the area and what can happen to them if affected by tree roots or other debris. This allows us to take the best course of action.
And we always arrive at the appointed time because we never want to keep you waiting thinking we don't care about the job you called us to do. We do care which is why our professional staff keep appointment dates.
No matter what the maintenance job we have the tools ready to go to get in and fix things as quickly as possible so that your life can get back to normal as quickly as possible in the knowledge the job we do will last for years to come.
When only the best plumber for Collaroy will suffice Tai Irwin is here to help.
You can contact us on 9451 1863 or via email by filling in the form on this page. We'll respond shortly.