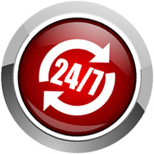 Tai Irwin Plumbing
Why? Because we care and have been doing so for the best part of three decades. It's this attitude that keeps our regular clients coming back to us when they need a quality plumber in the Balgowlah district.
To us it is simple. You provide a service that can't be beaten. You do work that is of the highest standard. And you ensure the prices are fair. It's what we all want in a tradesman and is the secret of our success.
Maintenance plumbing is what we do best. And we provide a 24 hour seven day a week service so that when you need a plumber servicing Balgowlah you know we'll be there in a flash to get things sorted.
Now if it's pipe blockages or sewerage backflow causing you grief, you can be sure we'll arrive with the right equipment to fix things as soon as possible. That includes a CCTV to see right into the affected pipe so we know straight up what it is we are dealing with. We can then choose the right gear to unblock the pipe quickly and cleanly so that further damage isn't caused to the affected pipe.
Running hot water is also something we tend to take for granted until the system breaks down. Which is another reason you'll want to be able to access a plumber in the Balgowlah region as fast as you can. We will get you back with hot water quickly by either repairing your existing system or helping you decide and then installing a replacement.
No matter what the plumbing job call us first.

To contact the plumber Balgowlah can totally trust dial 9451 1863. To send an email enquiry complete the form on this page and we'll get back to you shortly.