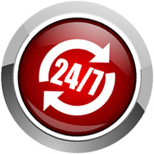 Tai Irwin Plumbing
Want a plumber for your Belrose home or business in a hurry? We're here to help at any time - Monday to Sunday - night or day.
Over 27 years in business we have built a team of over a dozen fully qualified tradesman who we can send out to you in an emergency. Owner Tai ensures all his employees work to his high standard and draw from his years in the industry. So no matter what has gone wrong with the plumbing or hot water system, we'll know what to do.
And it's important you do call a fully licensed plumber to your Belrose property as soon as you have a plumbing problem because leaving it or trying to fix it yourself will only cause further damage, hassle and be far more costly in the long run.
We fix leaking or burst feed pipes, leaks from waste pipes, faulty toilet flushing mechanisms and unblock sinks, showers and bathrooms. We also clear blocked pipes using the latest state-of-art equipment that allows us to easily locate the obstruction and remove it quickly and cleanly.
When you need expert advice we are the plumber working in Belrose who keeps on top of changes in the industry and product development. This is important because it allows us to pass this information on to our customers so that they are as informed as we are and can make the best decision for their circumstance.

We also know the area as well as anyone which gives us an advantage when called to something like a pipe blockage. We know the type of piping used in the suburb and the problems that arise from the various trees that are prevalent in the district and so we can size up a situation quicker than our competitors and take the best course of action.
Dial 9451 1863 and get the plumber Belrose can be proud of. Or if you'd prefer to contact us by email use the form above.