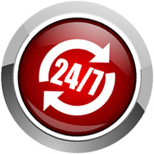 Tai Irwin Plumbing
That's what having 27 years experience does. It provides us with the knowledge to understand our customers and what they need and want. To us, that was obvious from the start and has just been cemented over our many years in business. You want and deserve the best job possible, for a fair price with no hassle and no need to call a tradesman back to fix things.
It's so simple you'd think every plumber working in Cammeray would get it. We do and we know what else matters. For one of our fully licensed and experienced team to arrive on time - not three hours later or the next day! For us to listen to you so we know exactly what you need and want from us. For us to communicate with you so we are on the same page. For us to complete the job on time and on budget. For us to clean up before we go. It's not hard to do all these things and we often wonder why every tradesman can't adhere to these standards so that our industry doesn't get a bad name.
Because we take pride in our customer service and because we have a team of fully licensed and insured plumbers to draw from, we are the plumber Cammeray can contact in an emergency regardless of the hour or day. We realise how important it is to get things fixed fast before they cause further damage and we are only too happy to come out on a weekend or in the early hours of the morning to get things sorted.
It's no longer hard to find the plumber for Cammeray who gets the job done with as little fuss as possible and with your needs uppermost in mind.
When it's a dependable and experienced plumber in Cammeray you are after, give us a ring on 9451 1863. You can also send an email by filling out the above form. We'll be back in touch before long to discuss things with you.