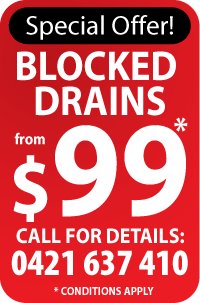 Platinum Plumbers
Rhys is the owner and is the real deal when it comes to a quality plumber servicing Bayview and beyond.
It's not just talk. Rhys and his team tackle every job with the utmost respect. They know great service is better than any advertisement and they perform every time.
So what if your hot water system breaks down? It's 7 o'clock on a Sunday morning and you can't wait until Monday to get it looked at. Call us - the 24 hour emergency plumber for Bayview.
We'll turn up and can select the appropriate gear from our fully equipped truck. If it can be fixed we'll do it. If not, we know about the different brands of hot water systems so if you do need a new one we can talk you through the options.
Dreaming of a new bathroom, kitchen or laundry? Have a chat with us about the options available for all budgets. We can transform a room with our practical approach to every job we do. We can help you redesign that poky old bathroom so that it functions so much better and is more energy and water efficient. There are unlimited ideas so tap into them through us before embarking on your project.
The plumber in Bayview you choose should be helpful at all times and not dismissive of your enquiries. We understand that the plumbing trade is not something you deal with every day and that you will need to be kept informed every step of the way.
And because we know our stuff, we work efficiently and charge accordingly! Less of our time is less on the bill. A more proficient job is less impact on you overall.
Phone the plumber Bayview recommends on 0421 637 410.
Or to contact us via email use the form on this page.