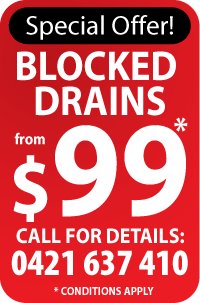 Platinum Plumbers
If it's a friendly, affordable and ethical plumber servicing Cromer you are seeking, then we're your match.
Owner Rhys is professional from the minute you contact him. He'll listen and advise accordingly and if he can help, you won't be let down by his standard of work and commitment to finishing the job completely and efficiently so he doesn't waste your time.
For ideas about renovations of bathrooms, kitchens and laundries talk to us first. As the plumber around Cromer who is experienced doing this type of work, we can help make the entire venture a successful one. It's because we keep up with the latest fittings and techniques and get great satisfaction in turning a tired old room into an impressive and functional space you will get great pleasure from for years and years to come.

From renovations to outside plumbing work like drain blockages - there's nothing we don't have experience in and this helps with every job we do. The fact we are the local plumber for Cromer and not from the other side of the City is a distinct advantage because local knowledge is priceless. Knowledge about the pipe systems, knowledge about the terrain and knowledge about the clientele and what they want from their plumber in Cromer - professionalism, top workmanship, practicality and prices that won't shock!
Whatever the job - domestic - commercial - industrial - we can help.
We also promise to keep you in the loop during the entire job so you understand what we are doing and why. And in a plumbing emergency we can be there to check things out at any time of the day or night. You can't wait to have the hot water system looked at and we don't want you to wait because happy clients are clients for life!
To contact us dial 0421 637 410. To send an email use the form above. We'll reply promptly.