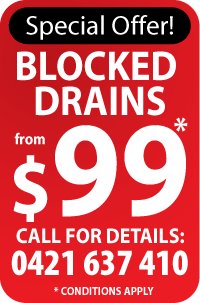 Platinum Plumbers
It could be a pipe blockage or maybe your hot water system has busted.
No matter what you need us for we can be there urgently to sort things out regardless of the hour or day.
While we do all things plumbing, we have the skills and equipment to specalise in drain and sewer clearing and relining. Pipe relining is a cost effecive solution to cracked and broken pipes and sewer lines, which are prevalent in and around Forestville. Call us today for a free quote.
You can trust that we know everything there is to know about the trade. Owner Rhys has been a plumber in the Forestville region for more than a decade and nothing stumps him. Rhys and his team will arrive ready to tackle the problem and provide long lasting solutions.

Knowing your plumber in Forestville is reliable is also important. We won't let you down. When we arrange a time to come to your home or workplace we'll be there at that time. The work we do is not just a stop gap measure. We provide long term solutions because we believe in quality work. And we'll listen! This helps us go about the work in the most practical way and ensures you'll be happy with the outcome.
You can also ask us about bathroom and kitchen renovations. Keeping power and water bills down is a priority for most of us these days and we can suggest PC items that will suit your taste and budget. That's why it is so important to choose a plumber servicing Forestville who keeps up with the new products that keep coming onto the market. Not only to give your new build or renovation the sleek modern look you are after but also to keep the ongoing utility costs down.
We are also friendly and very approachable and take every question you ask seriously - no question is too simple! We want to ensure you are kept in the picture for the duration of the job as we know how important it is to be open and honest at all times. Our pricing structure reflects this and you won't be hit with a bill you weren't prepared for!
When you need a dependable plumber in Forestville call 0421 637 410. Sending an email is also an option. Just complete and submit the form above - we will reply as soon as we can.