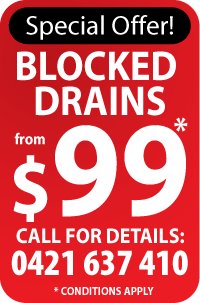 Platinum Plumbers
We have all the tools and equipment needed to address any plumbing problem quickly and efficiently, including a CCTV camera and Jetter to clear blocked drains and we even have an excavator - so any earthworks can be tackled quickly and affordably.
As your preferred plumber in Mosman, you can rely on us to work with you to make sure you're happy with our work - every time. Our broad experience means we can help provide the best solution for any renovations - whether it's a new bathroom, kitchen or laundry. We can help create a fresh new room in your home that you will be proud of
We provide all general plumbing and maintenance in Mosman, and we specialise in backflow prevention and the installation of thermostatic mixing valves to regulate your hot water.

Fully licensed plumber Rhys Manion is the owner and has been in the industry for more than 10 years - providing quality plumbing services to Mosman and the surrounding areas.
At Platinum Plumbers, we take customer service seriously. We always strive to get our plumbers to your home or workplace in Mosman on time and to do an excellent job when we get there. That's how we have built our reputation as the plumber to call in Mosman.
Additionally, we offer competitive prices with no hidden charges. We understand the importance of up front prices - you don't want unwelcome surprises!

We want you to come back to us for all of your plumbing needs - and like any business - word of mouth is important to us. That's why we provide the best possible service - every time!

Want to talk to a reliable and professional plumber in Mosman?
Call us on 0421 637 410 or send us an email by filling out the form in the panel above.