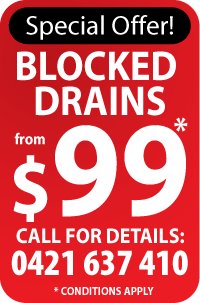 Platinum Plumbers
Care about quality at an affordable price?
Rhys, the owner, is committed to providing excellent service which is why he guarantees all of our work.
Rhys and his team covers the lot when it comes to plumbing and is backed by over 10 years of industry experience.
When you need a plumber in the Beacon Hill area at an odd hour that's not a worry for us. We'll be there fast to clear your pipe blockage or to check out the hot water system or whatever plumbing emergency you have.
What if you need a plumber for your Beacon Hill home or office to help with a bathroom or kitchen redo? Ask us before you start on the project as we have ideas that you may not have thought of. And we know the products that use less water which is important in a dry climate like ours and will also mean lower water bills.


If it is a blockage in a pipe you need looked at you can be sure we are the plumber for Beacon Hill who'll turn up with the latest gear to clear the obstruction - a CCTV to see into the pipe, a water jetter to flush whatever is causing the blockage away, and we even have an excavator for the tougher jobs like tree root damage and pipe relaying.
A clean tradesman is an organised one and we always clean up before we leave so you aren't left with the mess.
We are also extremely easy to deal with and will happily discuss your job in detail before we proceed with any work.
Go with the plumber Beacon Hill can trust on workmanship and price by calling 0421 637 410 or submit the form above and we'll be in touch shortly.