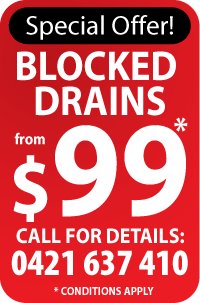 Platinum Plumbers
Owner Rhys Manion has been a plumber in the Double Bay area for over a decade and has built a solid clientele over the these years.
His regulars know that Rhys will arrive on time and do the work with little fuss and for an affordable price.
We specialise in clearing blockages in pipes and have all the gear to ensure the correct choice is made. Our CCTV firstly identifies and shows us the problem and our water jetter can flush it away. More serious problems are dealt with via pipe relining or in certain cases using an excavator.

We do all general work and are the plumber Double Bay residents ask for innovative bathroom, kitchen and laundry ideas. We always keep in mind water and electricity costs and know that with utility bills on the up and up these are very important considerations. We also know how to get the most from a small space. It's because we keep up with the latest products that are coming out to help achieve a better result in any given area.
No matter what you need a plumber in Double Bay for, we can help. Leaks, tap replacements, hot water, gas. We do the lot. Our fully licensed team works hard to ensure the job is done as professionally and efficiently as possible. This is how we keep prices competitive - we don't waste time. Yours or ours. Keeping this in mind you can trust that we'll arrive at your home or workplace when we say we will. Providing a top class service is paramount for us and we don't want to let you down.
Rhys is the plumber Double Bay can turn to 24/7 without hesitation.
Give him a call today on 0421 637 410 or submit the form above and we'll reply to your email shortly.