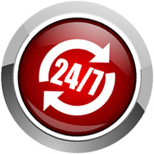 David Cornwall Plumbing
We make calling a plumber to your Armadale business or home a pleasure. That's because we make it extremely easy for you from the moment you contact us.
Fully licensed plumber David, who owns the business and has been running it successfully for the past nine years, is as professional as they come. He knows that from the time you call you want him to take on the worry and to solve the problem. He knows that you expect him to turn up on time. He knows that the work has to be carried out to the best standard and as efficiently as possible to ensure the end price is a fair reflection of the work done.
David has been a plumber in the Armadale district for the best part of three decades so he understand the area well. This is a real advantage when finding plumbing solutions, especially when dealing with drainage issues. David knows the type of drains used in the region so doesn't get too many surprises when clearing drains. And he has the right equipment for the job including a high pressure jetter.
Drain blockages
If you have a problem with blockages in your drains, pipes or sewer we have all the gear to clear it. We have a high pressure Jetter that dislodges any offending object and provides a lasting solution.

And if it's a bathroom or kitchen redo you want we have ideas that will blow you away!
Give us a call to discuss your plumbing requirements on M: 0411 269 444 or to email your professional plumber servicing Armadale fill out the form above and we'll reply asap.