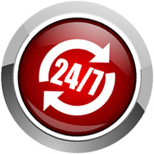 David Cornwall Plumbing
David has been a fully licensed plumber in the Glen Iris district for 25 years, the last nine operating as a sole trader.
Not only does he know what customers want, he delivers every time. Starting with turning up at the scheduled time. This is a basic but critical point of difference. With everyone so busy these days nobody can afford to wait around for a tradesman to turn up. We do because we care!
David is the professional plumber in Glen Iris who does each and every job, no matter what the size or scale, to the highest standard. Doing it right the first time is his mantra. To do anything less is just wasting everyone's time.
And there's nothing we can't do when it comes to plumbing. We can repair leaking roofs and gutters, we can repair or replace hot water systems
Drain blockages
We can easily clear drains that have become blocked. We have the experience and equipment - including our high pressure water jetter - which is used to blast out the obstruction.
As your environmentally aware plumber in Glen Iris, we adhere to an ethical code that ensures we consider the environment at all times. For you this means we recommend appliances and products that are more water and energy efficient and so cost less to run. It's the way of the future and we appreciate that a healthier environment is critical to us all. This is particularly evident in the bathrooms and kitchens we do. Not only do they look fantastic and function well, they also use less water and electricity. Everybody's happy!
Don't put that job off, call the plumber for Glen Iris who is there to help on M: 0411 269 444.
Alternatively send us an email and we'll get back to you as soon as we can.