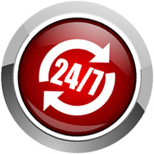 David Cornwall Plumbing
If it's a dedicated professional plumber you need in Caulfield North then DCP is there for you. Owner David has been fully licensed for 25 years and has been running his own successful business for the past nine years.
All this experience gives him the know-how to do any plumbing job - from fixing a toilet leak to the largest commercial project.
We have industry knowledge about solar and gas products so when the hot water system fails call us first to find out what your options are. It can be confusing sifting through the information and we can cut through it all for you and give you sound advice so you can make the best decision - one you'll be happy with for years to come.
As your experienced plumber in Caulfield North, we only use energy and water efficient products. This is particularly relevant when you are renovating or building a bathroom, kitchen or laundry. The products we recommend are better for your wallet and the environment - win win all round!
Drain blockages
Clearing drains are not a problem for us because we are the plumber servicing Caulfield North who has a high pressure water jetter that allows us to flush away most obstructions. That means we arrive, get the job done as efficiently as possible and charge a competitive price because we won't waste time - and time is money!
And we arrive on time so that you aren't left hanging wondering what has happened to us!
Have a chat to us today.
Call David - the plumber homes and business trust in Caulfield North on M: 0411 269 444. Or send us an email by submitting the form on this page and we'll reply as soon as we can.