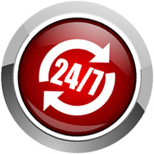 David Cornwall Plumbing
For the past 25 years, David Cornwall has been offering top class plumbing services for an affordable price.
He is the plumber to choose when you want the job at your St Kilda East home or workplace done right the first time and to the strict Australian Standards.
With David you can trust the solutions he offers because of his decades of experience.
He has seen just about all there is to see when it comes to pipes and plumbing and he brings this invaluable knowledge to each and every customer regardless of the size of the job.
Don't let an annoying tap drip get you down, get David in to sort it out fast. You know it will be done right allowing you to sleep soundly at night.
David also offers a 24 hour seven day a week emergency service to help get you out of a plumbing pickle. He can be there fast to get the hot water back on or sort out that drain blockage using his high speed water jetter.
You can also be sure he'll arrive at the scheduled time so that you won't be hanging around longer than necessary. He is professional from the outset and that is evident in his approach to each job he does from beginning to end.
Whether you need a quality plumber in St Kilda East for general maintenance, roof guttering repairs or a bathroom renovation, call David Cornwall Plumbing and feel confident you'll be getting a fully licensed and insured tradesmen who cares about quality, affordability and customer satisfaction.
Need plumbing advice or help? Give David a call on M: 0411 269 444 or use the form above left to send an email enquiry.