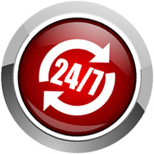 David Cornwall Plumbing
David has been a fully licensed plumber in the Hawthorn East area for 25 years including nine years running his own business. From the moment you call us you can be sure we won't let you down on service or price.
Starting with arriving on time. A simple promise but one that can make calling a plumber to your Hawthorn East property easy and not a nightmare.
And we do everything from the smallest residential job to the largest industrial project including:
Roofing
Don't wait until your roof starts to leak and your gutters and pipes begin to collapse, call us in to check things out and make repairs if necessary. It could save you money down the track.
Hot Water
When your hot water system breaks down you need good sound advice before you choose a new system. We are specialists and can talk you through the various options available. That includes gas, electric and solar.
Drain blockages
When you have an obstruction in your pipe or sewer we have the equipment to remove it easily and efficiently. Our Jetter uses water at high pressure to dislodge the object and get your home or business running normally again.

Gas fitting
We are the plumber for Hawthorn East accredited to work with gas. We can find and fix problems and install new appliances if necessary.
Water efficiency
We always keep in mind water and electricity use when recommending products and appliances. We know how important that is for the environment and your hip pocket.
For the plumber in Hawthorn East who really cares about customer service call David on M: 0411 269 444.

To send an email enquiry complete the form above and hit submit.
We will get back to you shortly.