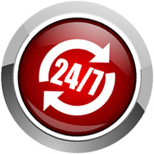 David Cornwall Plumbing
David is the plumber operating in the Malvern East area who has over 25 years experience doing everything from maintaining and installing roof guttering, to hot water repairs and maintenance to clearing drain blockages.
It's this invaluable experience that sets David apart from other plumbers around Malvern East. Along with his dedication to ensuring total customer satisfaction regardless of the job size.
We start by listening to what it is you need and want from us.
From there we take all the hassles away by:
• Arriving on time.
• Being equipped with all the necessary tools of the trade
• Working as efficiently as possible to the highest industry standard
• Charging fairly
All these points matter because for a job to run smoothly each has to be ticked. And we will always tick all of the boxes which is why we are the plumber in Malvern East who is still operating successfully.
Part of our 'tool kit' includes a high pressure water jetter. We use this to clear your drains of obstructions and can also help maintain your pipe system to ensure a serious blockage doesn't occur later on.
Roof guttering is also something we have expertise in. Busted gutters can cause a lot of damage to property and can result in expensive repairs. We can come and check your roofing system and do any repairs needed before they become more expensive repairs or even replacements.
Plus you can have the confidence that we will respect your property and leave it clean and tidy.

Call David today and trust you'll be speaking with the plumber in Malvern East who can give you expert advice on all things plumbing. Dial M: 0411 269 444.
To send David an email use the above form and you'll hear back shortly.