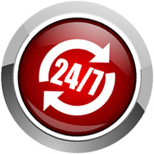 David Cornwall Plumbing
For the past 25 years owner David Cornwall has been the qualified plumber in Malvern to rely on for all your plumbing needs - the past nine years running his own business.
We specialise in all general and commercial work and
there's no job too small or large.

As one of the most experienced plumbers in the Malvern district we adhere to a code of ethics and all our work comes with a warranty. We are also committed to sustainable plumbing because we care about the impact we have on the environment. This approach follows through to all the products we use. We keep in mind water and energy saving because it's great for our clients and the environment.
Drain blockages
If your pipes, drains or sewer needs clearing, we have the equipment to remove it quickly and most importantly - effectively. Our high pressure Jetter clears any blockages and ensures a long lasting solution.
We also specialise in roofing so if you have leaks or need gutter or pipe repairs we can sort things out.
And we can turn any old bathroom or kitchen into a modern new room that will better cater to the needs of you and your family. Not only will they function a whole lot better but we can also help reduce your water and power bills through the green products we can recommend.
If you need help with hot water we are the plumber in the Malvern region who has the solutions that will last you will into the future. We can advise you about the best products to suit your particular circumstance and make it easy for you to decide on the best option for you.
And when you get a blocked drain we have the right gear to get it cleared as soon as possible - including a high pressure water jetter.
Call us now on 0411 269 444 to speak with the plumber in the Malvern district who'll always do the right thing by you. Or fill in the form on this page and we will be in touch.