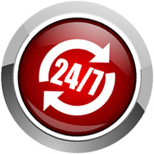 David Cornwall Plumbing
The plumber Carnegie can truly rely on for professional work at a fair price.
David has been plumbing for a quarter of a century so when you need a plumber in the Carnegie district he's the one to turn to. He knows what to do when it comes to any job and specialises in roof guttering, hot water and drain clearing.
David has the necessary tools of trade including a high pressure water jetter for flushing a blockage in a drain. Having the right gear means he is never caught short and can act straight away no matter what it is you need doing.
You won't be disappointed if you get us to do the work as we have a long list of happy customers who call on us knowing that from beginning to end the job will run smoothly. For you that means no worries! You'll know the work will be of the highest standard and done by us efficiently so that we can keep prices fair and competitive.
When you are wanting a plumber in the Carnegie region it's also good to know that we know the area and local council requirements extremely well. So you can feel totally confident all our work will adhere to local, state and federal regulations.
We take pride in our work and stand by our quality and professionalism which is evident in every job we do.
We are also the plumber in Carnegie who pays attention to detail and so listens carefully to what you need and want before recommending a solution.
No matter what you need to be done at your home or workplace, give us a call and talk to us to find out how we can help you and take away the hassles of calling a tradesman.
The plumber Carnegie trusts can be reached on 0411 269 444 or via email using the form on this page.